Worldwide Leader in Laser Particle Sizers Launches New Website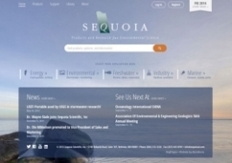 Sequoia Scientific is passionate about advancing the Environmental Sciences. Their Environmental Science research and products are invaluable in the field. In working with RainStorm,  Sequoia Scientific sought to build a modern site that made their research more readily available to the community.
The brand new Sequoia website is designed to be a sleek and picturesque one-stop shop for information pertaining to Environmental Science. The website is packed with great information, from scholarly reviewed articles to quick news bites.
The Sequoia website is built using the WordPress content management system. This will allow administrators from Sequoia to update the information quickly and easily, and will ensure the site stays relevant and up-to-date. The site is also built to be responsive to the user's screen size, which makes the content easy to view on mobile devices without losing its beauty.
We're excited here at RainStorm to partner with Sequoia in launching and managing the site. We hope that this site will make it easier to access information on Environmental Science, and will keep the community informed about some of the great things Sequoia is doing.
You can visit their new website at www.sequoiasci.com.