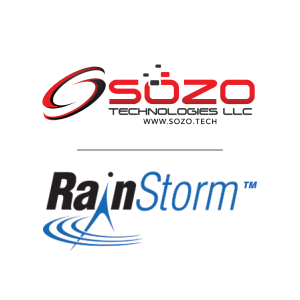 RainStorm is now a part of Sozo Technologies, LLC, a leading technology services company specializing in supporting small businesses with their websites, hosting, email, security and Internet/Cloud technology needs. Here at RainStorm, we care a lot about our customers and provide personalized and exceptional customer service. Even though we work in technology, at the end of the day, taking great care of our customers is our number one goal! 
Sozo is becoming our strategic partner in taking those qualities to the next level. As of January 31st, 2019, our website design, WordPress hosting and technical support customers will be served by Sozo Technologies, though our customers will remain under the RainStorm name you know and trust. 
We'd like to extend a special thanks to all our local customers in the Maine area that have supported us since we started in 1999, pioneering some of the earliest commercial websites with search engine marketing and promotion strategies – before the name "Google" was even a household name. By uniting with Sozo Technologies, we will be able to significantly expand our service area all over the country. Our passions will remain stunning design, top notch programming, and WordPress expertise as RainStorm continues in this new direction as part of Sozo Technologies, LLC.