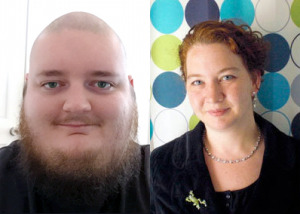 This month we're welcoming Ian Lusk and Monique Bouchard (@moniquebouchard) to the RainStorm team.
Ian will be working closely with Suze as a Support Web Developer on our support team. He'll be handling day-to-day website updates and technical support cases.
Monique is bringing her diverse background in marketing and communications to the table as our Client Relationship Manager. She'll be helping our clients find the best solutions for their web needs.
We're excited to welcome 2015 with Ian and Monique — be sure to check out their full bios on our About page and keep up with us on Facebook and Twitter to see what they're up to!