Web Design Trends To Look For In 2023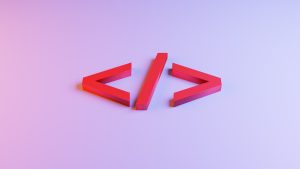 Adapting to web design trends is a great way to help build a website's reputation to any potential visitor because it inadvertently shows that your site does have outdated information or compromised security. While design choices may not seem related to customer trust, it is worth mentioning that benefit among the other benefits of modern web design: meeting target audience's expectations, establishes your brand in your market and providing a wow-factor. Following trends in web design, for those reasons alone, is not a waste of time, money or resources but rather a fun exercise in design and branding. For 2023, web design trends are overall emphasizing high-quality graphics and personalized touches.
SVGs over PNGs
SVG or Scalable Vector Graphics is a vector file format that can be conveniently resized without losing its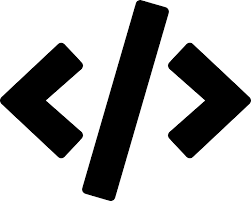 quality. Therefore, SVG files are usually small even for complex graphics or images compared to JPGs or PNGs. This file format is ideal for logos, infographics, or illustrations which should also be prioritized in trendy design over stock photography. Make sure to ask your graphic designer for this type of file any time they provide work for your company or brand.
Unique cursors
If you were around during the Internet's early days, you may remember changing your cursor to a smiley face or cat. Because overall design trends are skewing towards a Y2K or early 2000's revival, custom cursors are coming back with a vengeance. However, you don't need to install sketchy malware to change your cursor and can instead implement simply in your web design with modern development tools. To see this trend in action, visit Home Time's website which displays a new font by Studio Garonzi.
Loading animations
Reiterating the "old becoming new" trend, loading animations are back in style for 2023. By calling back to the early days of the web, custom loading animations allow for a unique and purposeful brand experience that today's customers crave when they visit a website. It increases the ability to be more immersed in the overall design of a brand which is important to targeting your website's audience. User experience designers will tell you that website visitors hate waiting for a site to load, so making that time purposeful and fun keeps the user from being deterred. Visit Antonio Segurado's portfolio website to see an example of this in use.
Organic and fluid shapes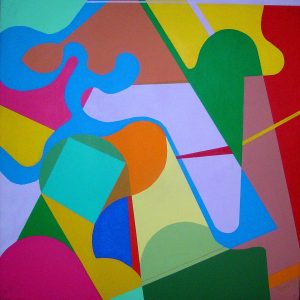 Geometric shapes were a big website design trend in 2020, but in 2023, it's all about organic shapes. Organic or fluid shapes are anything that doesn't involve straight lines. Think of the shapes that happen in nature, like hills, and the edges of a lake or river, and how they are asymmetrical and winding. Fluid shapes are a great way to break up sections of a website without harsh lines or angles. They're also great to use in the background, and is also minimizing practice, making the website look more classic.
Dark mode
As the white background web design and user interface grew more prominent, dark mode became old-fashioned about two decades ago. The dark mode is now available on the most prominent social media platforms and browsers, and it has become an aesthetic that is all its own. Additionally, it reduces eye strain so that users can focus better on web content. The unexpected color contrast is a great way to catch and engage the attention of every visitor to your website that you may not get with the traditional light background with dark text.
At Rainstorm, our developers and designers believe that understanding and implementing web design trends as they appropriately fit each of our web design customers is the best way to provide outstanding customer service and deliver a product that exceeds your expectations. If you would like to speak with us about designing your website, contact us here.