The Web Technology Behind the Ocean River Institute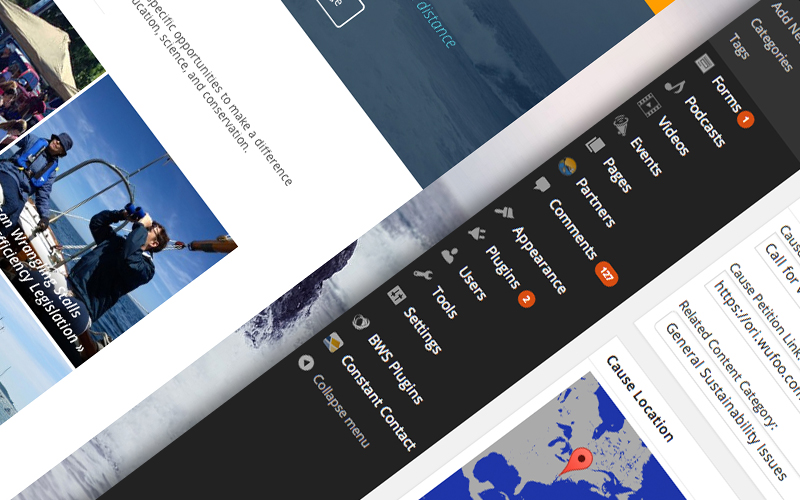 Knowing our reputation for nonprofit web development, the Ocean River Institute approached RainStorm with a number of challenges they were facing on their current website. Primarily, they were looking for new ways to reach their audience and provide information on their actions in the ongoing ocean preservation battle.
We were happy to lend a hand in their mission by creating a number of great tools for the staff at Ocean River to keep their website updated yet also feel unique and custom.
Tailored Technology
Ocean River creates quality content about their efforts, but they didn't have an easy way to update their old website to promote this content. Building in custom controls to support Ocean River's frequent content creation, their staff is easily able to add new podcasts, videos, articles, and events — as simply as dropping a video or podcast link into a form.
This method allowed us to give Ocean River total control over the upkeep of their website, providing them the ability to make updates without the need to learn any web code.
A primary focus of Ocean River's effort falls across a number of causes. Previously, the staff was having a difficult time posting updates for their causes to their audience. Now, new Causes pages give their audience quick access to signing petitions, donating, and tracking their work on interactive maps. Incorporating drag-and-drop mapping controls into the staff's administration area allows them to keep the site frequently updated — again — without for need for any technical web knowledge.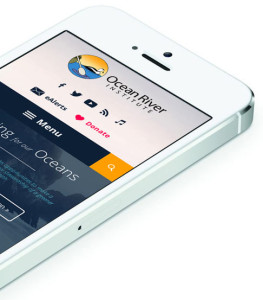 The truly fluid layout affords visitors a thoughtful experience regardless of how they view the site, whether it be a phone, tablet, or laptop.
And on top of it all, RainStorm wrapped Ocean River's new website in a visually compelling design that encompasses the work they're doing on a daily basis.
Looking for more?
Read more about the project or visit the Ocean River Institute's website at http://oceanriver.org today.