RainStorm programmer Ray Kolbe earns top certification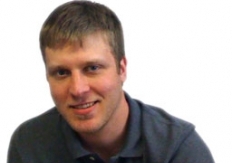 RainStorm Consulting is pleased to announce that programmer Ray Kolbe has earned the title of Zend Certified Engineer, the industry's highest certification for PHP programmers. PHP is the world's most widely-used open-source web development language, powering millions of websites worldwide.
Ray, 24, is of only 5 people in Maine with the certification, making him one of the state's elite web programmers. He joins fellow RainStorm Consulting employee Matt James, who earned his own Zend certification in 2008.
"This honor is a testament the dedication to excellence that Ray demonstrates every day," said RainStorm Consulting CEO Brian Rahill. "We're proud to have him on our team and we're pleased to continue to advance our learning to better serve our clients."
Ray is a resident of Bangor and a graduate of Husson University. He has been employed as a programmer with RainStorm Consulting since 2008.