RainStorm Consulting announces office move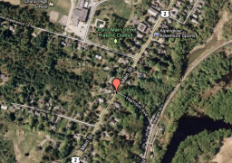 After months of preparations, we're excited to announce we've settled into a beautiful new office space on Main Street in Orono, Maine.
To our clients and friends, please update your records with our new location and mailing address, but please note, our phone, fax, and website addresses remain the same.
Please note, our new mailing and street address:
148 Main Street
Orono, ME 04473
Our phone and fax numbers remain the same.
If you're passing by, drop by and say hello. We'll be happy to give you a tour of RainStorm world headquarters!