New Alström Syndrome International website supports those with rare disorder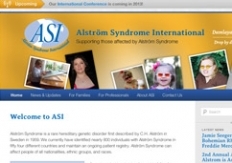 Alström Syndrome International seeks to provide support, information, and coordination world-wide to families and professionals in order to treat and cure Alström Syndrome. There are currently nearly 800 individuals with this disorder in fifty-two different countries.
The new website contains resources for families and professionals, encouraging them to join the community and connect with others. The site is built on WordPress, and has a robust experience that is easy to update. Individuals, corporations, and foundations are also able to fund its many programs and research initiatives using a simple donation form.
Interested in learning more about Alström International? Check out their website.