Maine InfoNet Launches New Website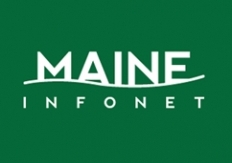 Maine InfoNet provides an invaluable resource by connecting academic, public, school, and special libraries across the state. It also provide the libraries access to a shared library catalog.  This gives the libraries access to a wide range of lending resources they wouldn't otherwise have.
One of the challenges with the Maine InfoNet Website was that even after we consolidated information, we had close to 200 pages of content. We dedicated a lot of time to making each of these 200 pages look professional and to making them work well together. We then ensured that each of those 200 pages will be easy for administrators to update in the future so that the site will continue to look clean and up-to-date.
In addition to making the site easier to handle and navigate, we gave Maine InfoNet a facelift. As with many sites, we used WordPress to develop Maine InfoNet. We unified the services that Maine InfoNet offers so that they can be easily updated by their various administrators without interfering with each other, and offered separate news pages for the different services so that they can produce separate and easily navigable news.
A new website wasn't the only we provided to Maine InfoNet. RainStorm was also sought to sculpt Maine InfoNet's re-branding, providing them with a beautiful new logo that they can be proud to have represent their organization.
We're incredibly excited to be working with Maine InfoNet, and we encourage you to take a look at their new website. We can't wait to hear what you think. Contact us at facebook.com/rainstorminc or send us a tweet (@rainstorminc).