Maine Adult Education Portal honored as "Best Website" at annual LERN awards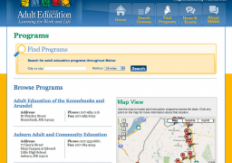 The Maine Adult Education (MAEA) website, MaineAdultEducation.org, has been honored with the "Best Website" award at the recent LERN Conference awards ceremony held November 6-8, 2010. Maine's statewide network of adult educational program websites and their associated Portal was just one of two websites honored from a field of over 80 entries submitted worldwide, according toLERN, the professional development organization for adult education programs and professionals.
Each year at its annual conference attended by hundreds of adult education professional from across the US, LERN bestows awards to a select handful of websites and adult education programs.
According to the official press release announcing the award, "LERN's primary criterion in selecting exemplary programs was the quality of being at the leading edge of the field of lifelong learning." Julie Coates, Vice President of information services for LERN, said that this year's award nominees were among the highest quality ever submitted."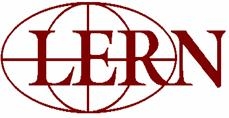 RainStorm Consulting partnered with the Maine Adult Education Association to conceive, build, and launch the statewide portal website in 2009. More than 70 of MAEA's member programs from across the state contribute to the success of the Portal by posting their classes online. 40 of the participating programs also offer online registration and checkout, giving wider access to literally thousands of adult education courses from all over Maine. To date, Maine citizens have visited the portal more than 600,00 times, registering for more than 4,000 courses and generated over $400,000 in revenue for small, local adult education organizations.
While this is the first national award given to the MAEA Portal, the site previously won the "Best of the Web Nonprofit Website" award, the top honor given by TechMaine, the state's top tech industry organization.