Announcing CourseStorm, a vision for increasing access to adult education across the US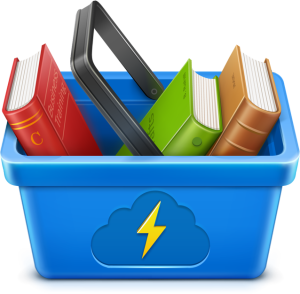 Today marks the beginning of a new chapter for RainStorm Consulting, as we announce our plan to develop a new software product we believe will make a positive impact on education throughout the US. The product is CourseStorm, and we like to call it impossibly simple course registration software.
First, the news that makes this project possible: We're happy to announce that we are recipients of a competitive funding round from the Maine Technology Institute (MTI). With three other Maine companies, our funding comes in the form of an MTI Development Award, a vehicle for funding promising and innovative technologies.
As a company with more than a decade of experience bootstrapping our growth, it wasn't an easy decision to seek outside funding, but we think CourseStorm is a transformative product that deserved the best possible shot at success.
What makes us so excited at the opportunities that CourseStorm presents for our company and our clients? The idea of giving adult education organizations a turnkey website isn't a new one for us; in fact, it's a concept we've been working on since as early as 2008, when we partnered with the Maine Adult Education Association (MAEA) to pioneer the concept right here in Maine with the award-winning Maine Adult Education Portal.
The Maine Adult Education Portal was born of a simple need: A large majority of Maine's 75+ local adult education programs have low budgets and limited tech staff, but nonetheless need creative ways to modernize their marketing efforts, reach more students, and be found online if they want to compete with other options. With the guidance of the MAEA organization, we built a system that deployed professionally-designed, easy-to-manage websites for local programs, and then joined them together with a statewide course search and online registration system.
If you haven't heard, the results in Maine have been tremendous: In just over two years, people have registered online for nearly 10,000 classes in job training, literacy, college prep, personal growth, and more. In August 2011, the websites will pass the $1 million revenue milestone, beating even the most optimistic expectations.
So that's Maine — but what about the other 22,000 small adult education programs across the US? From our research and hands-on experiences, we've found that adult education programs nationwide face the same challenges: How to capitalize on the growth of the web despite limited budgets and mismatched software offerings that don't meet their needs.
Enter CourseStorm: Following our research, planning, and with the help of funding from MTI, over the next few months we'll be hard at work designing, building, and promoting CourseStorm. Our plan is ready, and work has already begun. When it's ready to be used, it will be affordable for even the smallest programs, impossibly simple to publish courses and take online registrations, and designed from the ground-up to enable an adult education program to purchase, customize, and promote a great looking course catalog website in less than 10 minutes.
We're just beginning this journey, but we couldn't be more excited at the opportunities ahead.
Download official press release (82k, PDF)
Watch our video about CourseStorm